ive started this project months ago and it took me more than 1month to complete it.
it started as a keychain, like this:
but then i come across this and i change my mind as i wanted to make it exactly like this: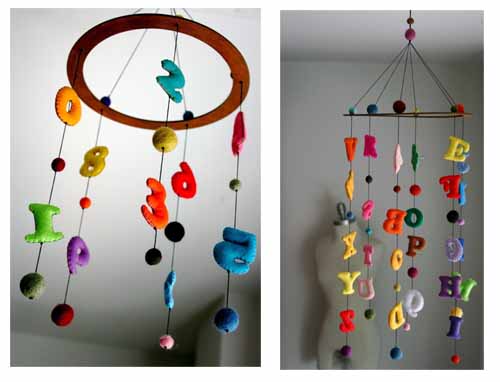 cool eh? i showed it to my husband and he simply asked me to complete all alphabets and once it is done, he shall hang it like the pic (which until now, he did not do it. but hey, the baby is due next month, so no harm done, yet. :P)
tho ABC only have 26 alphabets, as ive mentioned earlier, it took me more than a month to complete it.
still a long way to complete all the alphabet.
finally! im done!
time to move to another project, 123!
owh, i shall share the steps on how to create your own ABC felt in my next entry. is is so easy as ABC.
hoho